Independence.  The word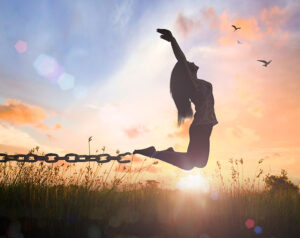 means many things to many people.  Politically, it implies that a country or group of people are self-governing and free from another country.  The most significant event for Americans was when the thirteen colonies declared independence from Great Britain in 1776.
On a more personal level, independence can mean being able to be who you are, say what you want to say, do what you want to do, and believe what you want to believe without the influence or command of someone else.
For those with chronic conditions or disabilities, independence often means being able to live at home and not in a nursing facility or institution. For many people, the option to remain independent at home depends on a number of supports.  WMEC is proud to be the choice for Western Massachusetts in Holyoke, Chicopee, Ludlow, Belchertown, South Hadley, Ware and Granby, and surrounding areas to provide those supports. 
Many people don't realize the broad range of supports that WMEC offers.  Whether you need help with daily living activities such as dressing, bathing, and toileting, someone to do the laundry, cooking, or grocery shopping, or even a place to call home, WMEC can help you find and navigate the right resources. 
Our Personal Care Attendant and Consumer Directed programs allows you to select a trusted friend or family member to provide your care, and our Adult Family Care program pays for the care provided by grandparents raising grandchildren, adult children caring for aging parents, and other relative caregivers who provide a home to those with disabilities. 
Our Meals on Wheels program delivers over 1,200 meals per day, and offers nutrition consultations by a Registered Dietitian.  WMEC's Money Management program helps older adults who have trouble organizing bills, writing checks, and balancing their checkbooks.  We even can manage your social security check to ensure that everything gets paid on time and within your budget.
And for caregivers, we have a variety of options for assistance and education including respite care, training, counseling and support groups.
Regardless of what remaining independent in your life means to you, WMEC is here to help you achieve it!